ENROLLMENT STEPS
01 Watch the Victorious Orientation and read the Admission Policy and Details.
02 Go to the Registration Link, fill out the details and upload the Admission Requirements* (If documents are not available yet, click "To follow". Check out payment details below)
03 Wait for the Admission Email that includes your child's Assigned Email, Google Classroom Code, Victorious InfoBook, and other information.
TUITION AND FEES FOR DEPED ENROLLMENT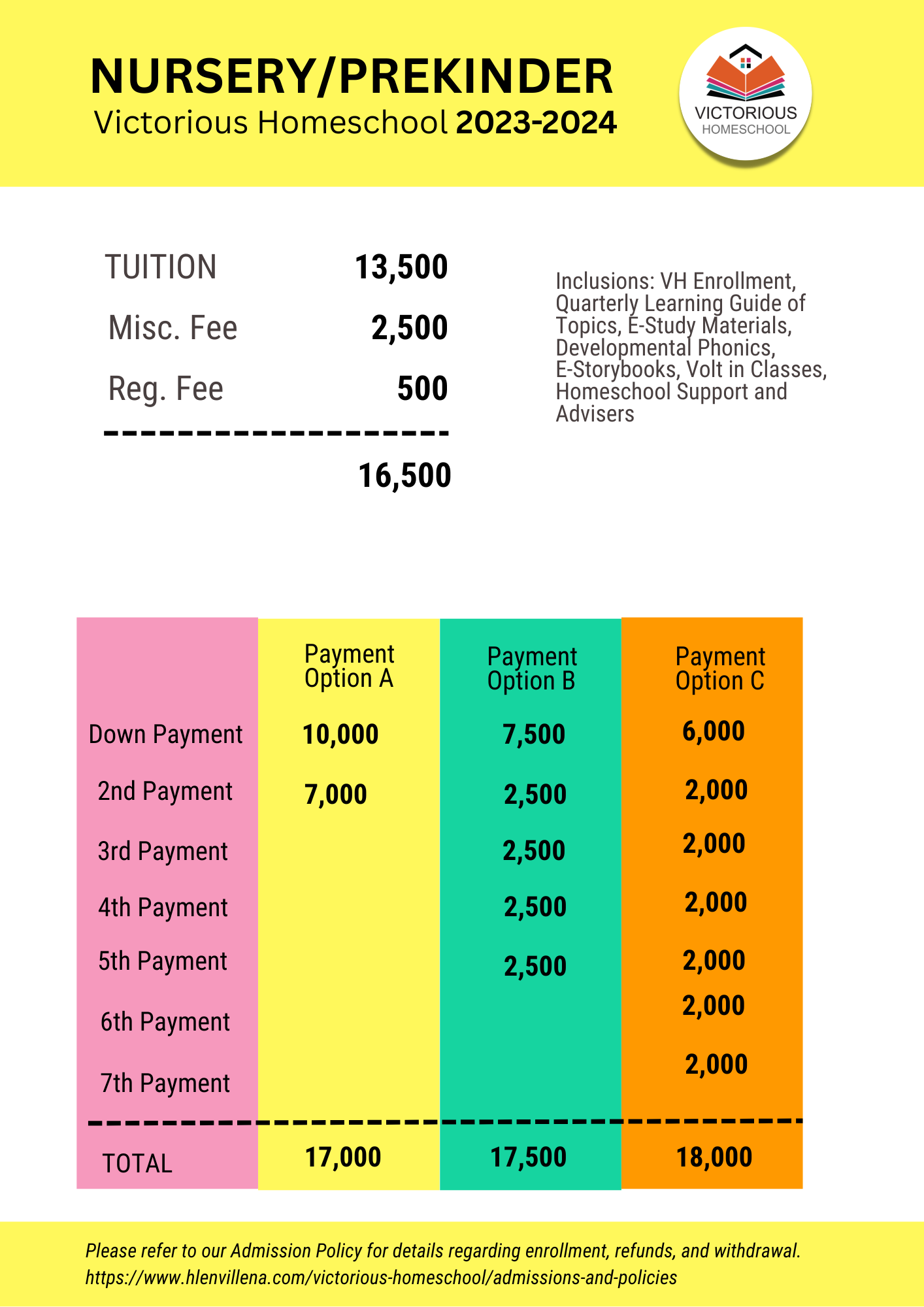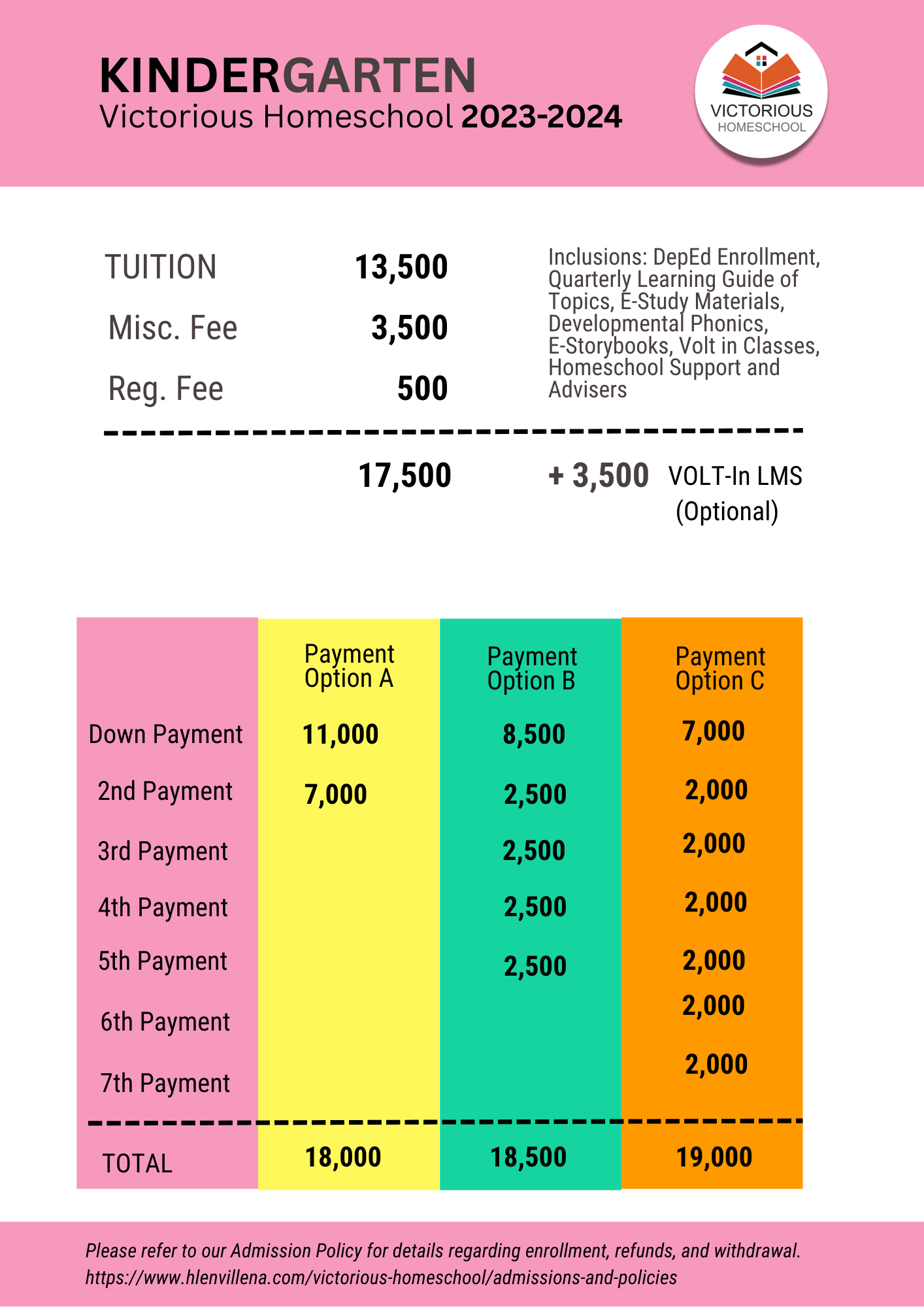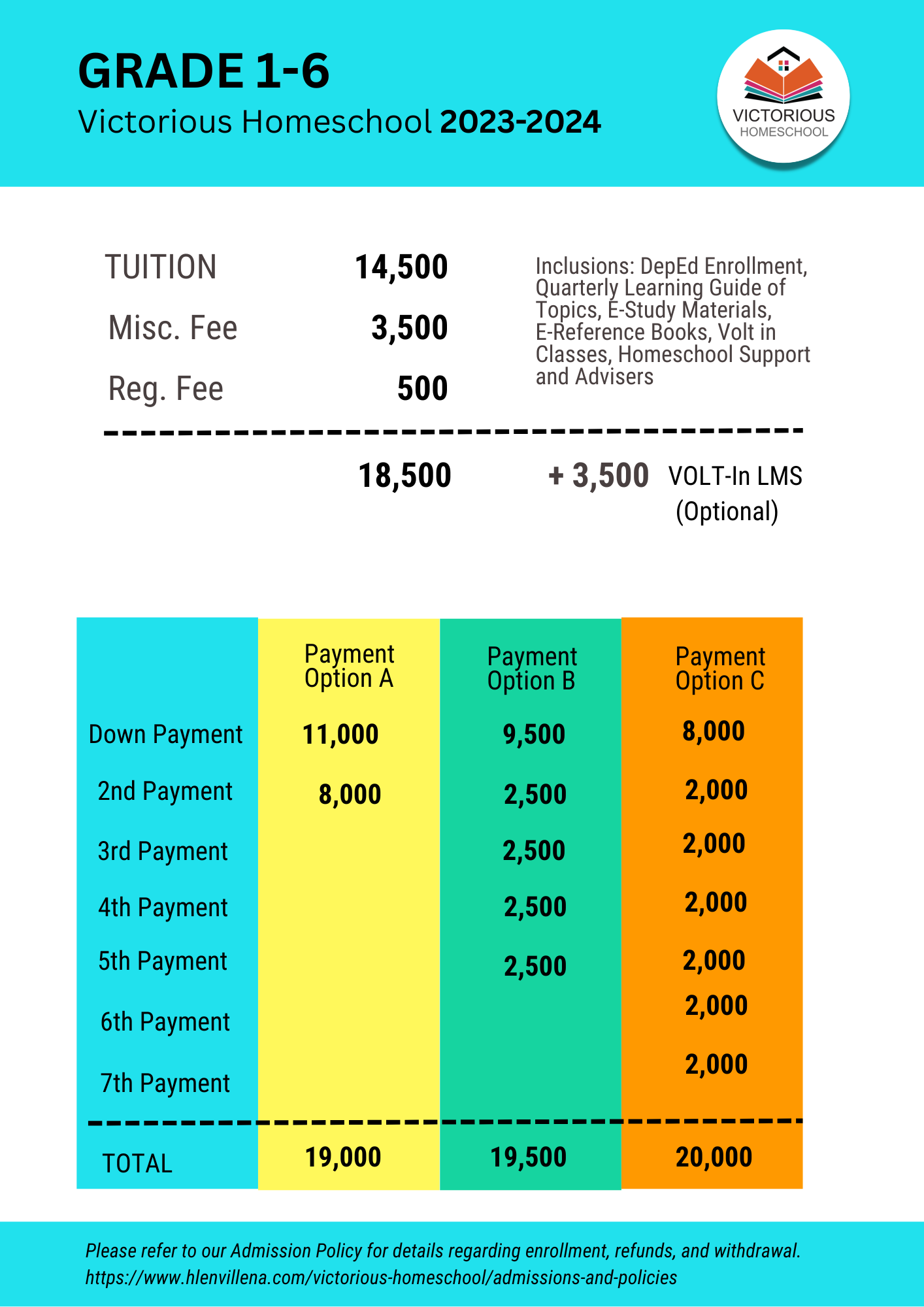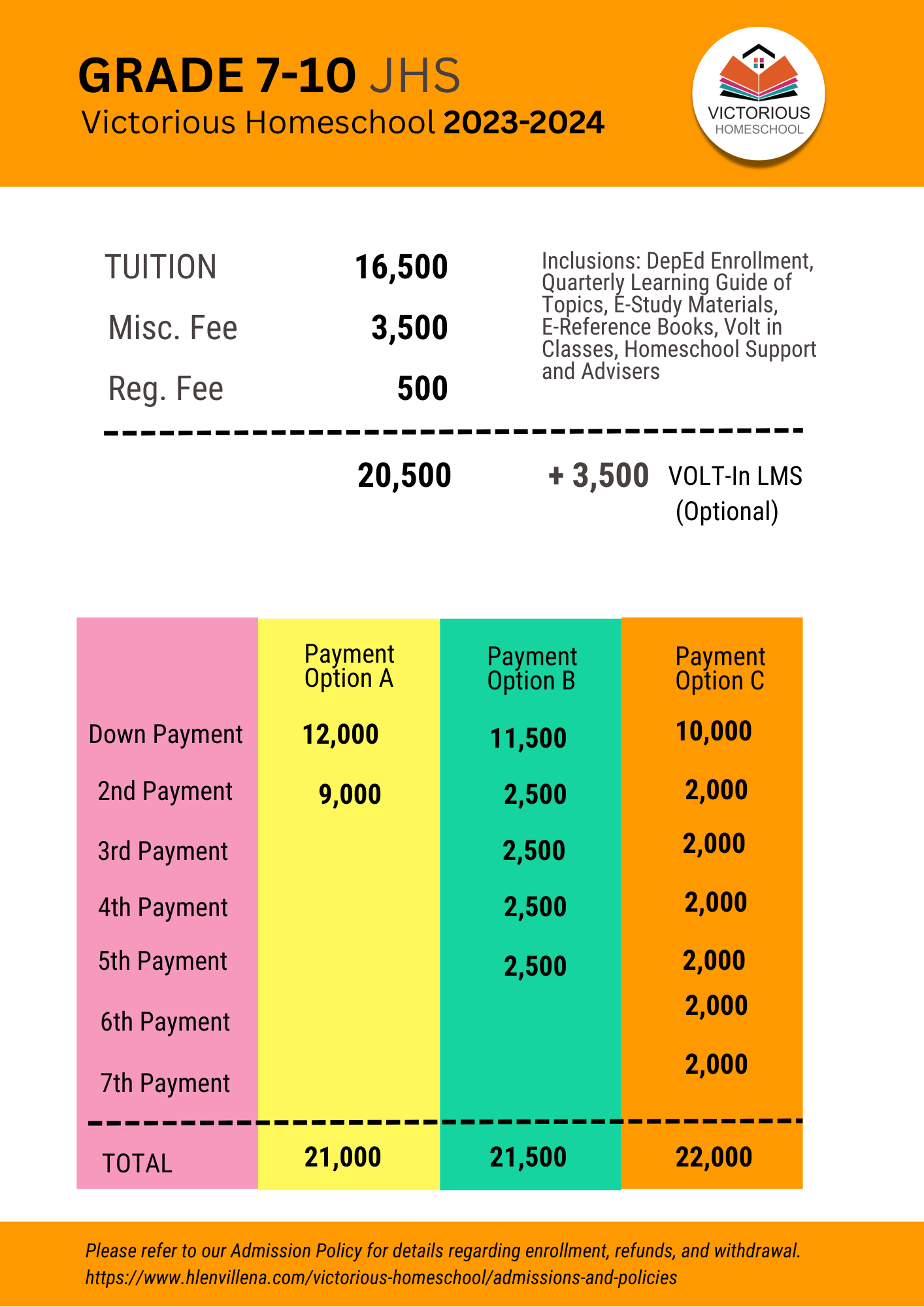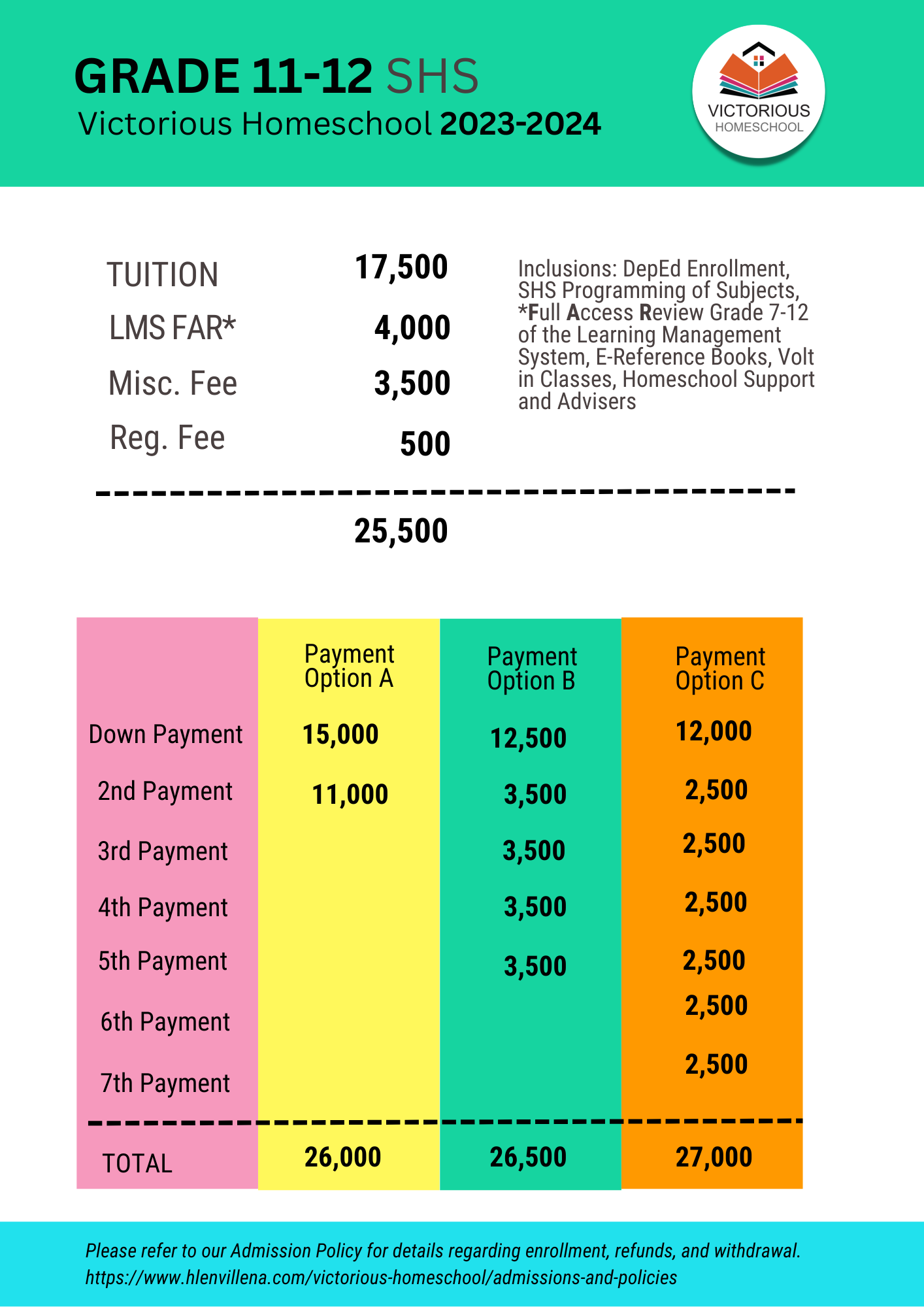 TUITION AND FEES FOR US INTERNATIONAL or US + DEPED ENROLLMENT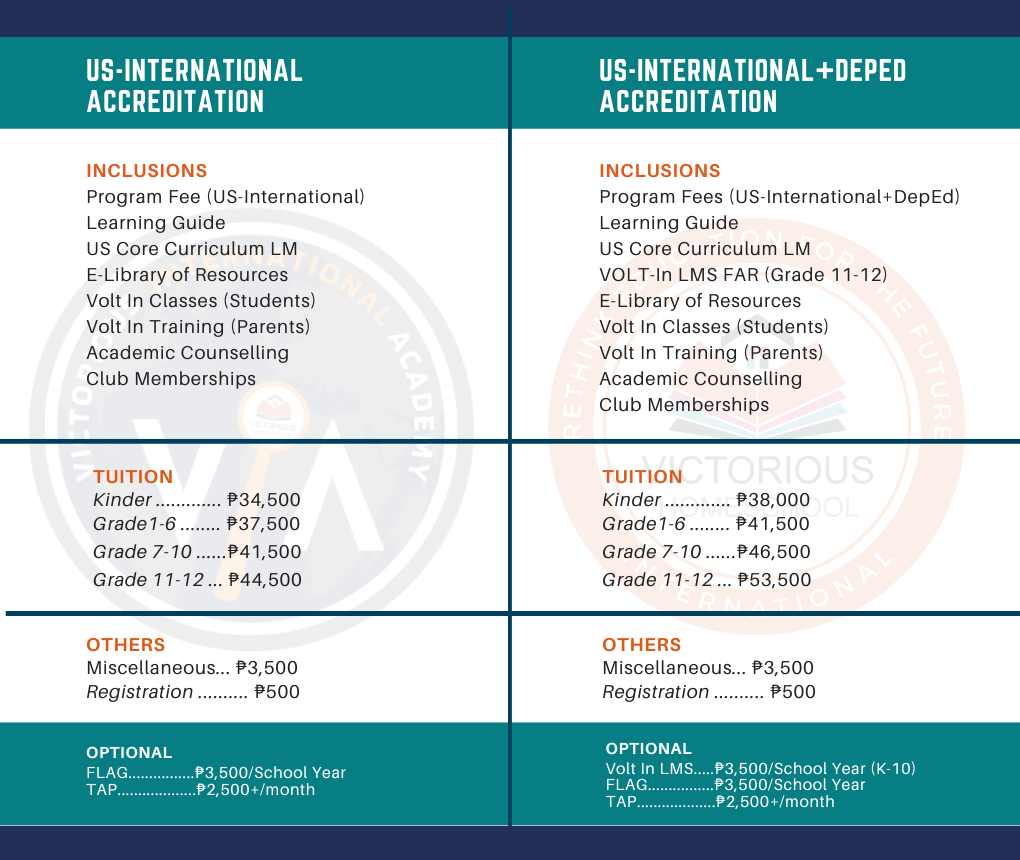 TUITION AND FEES FOR US ACCREDITATION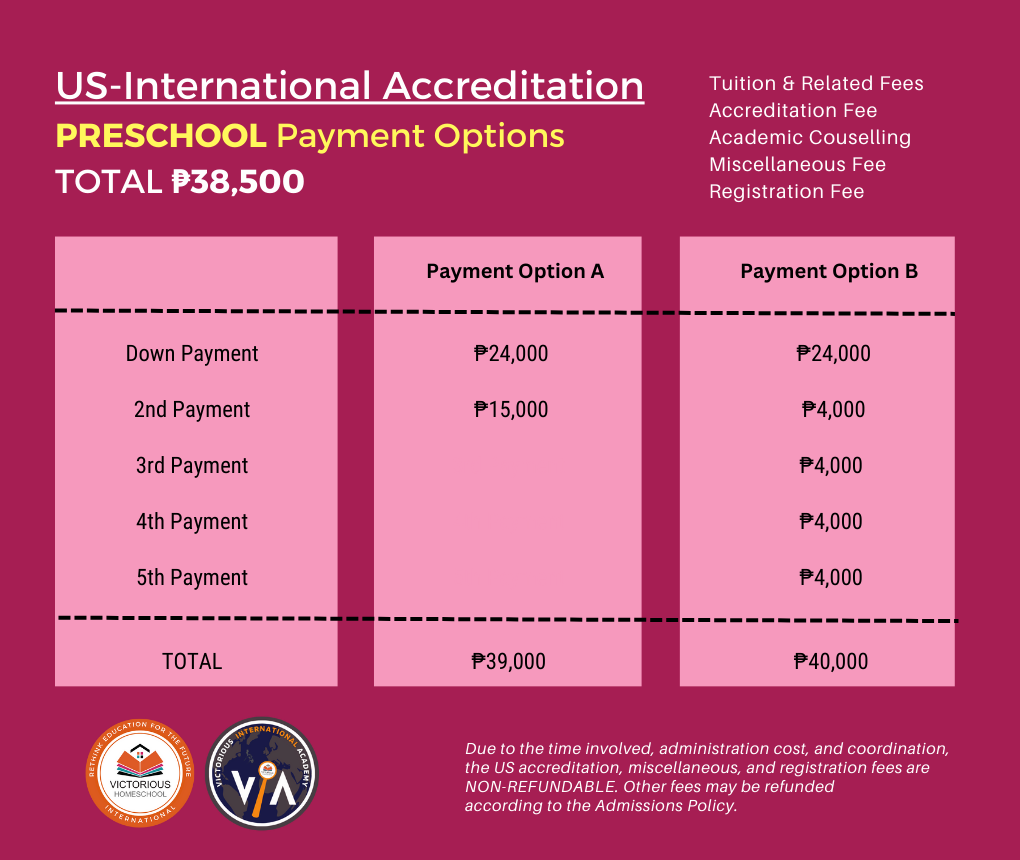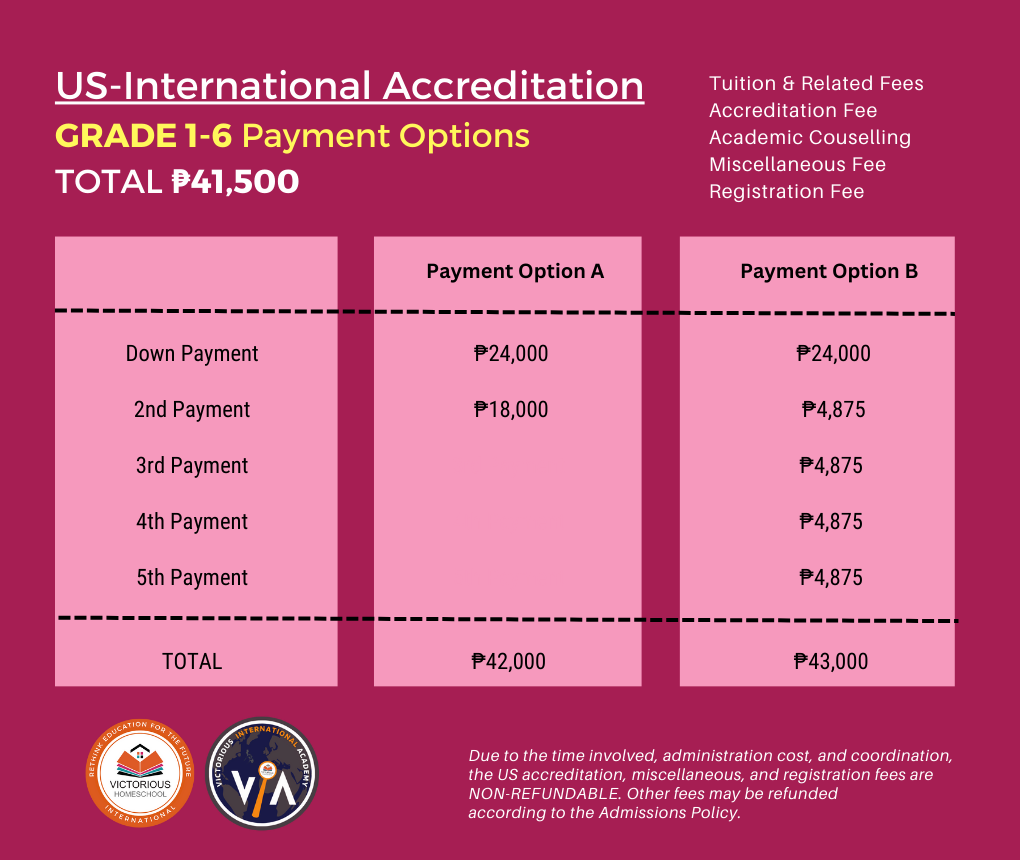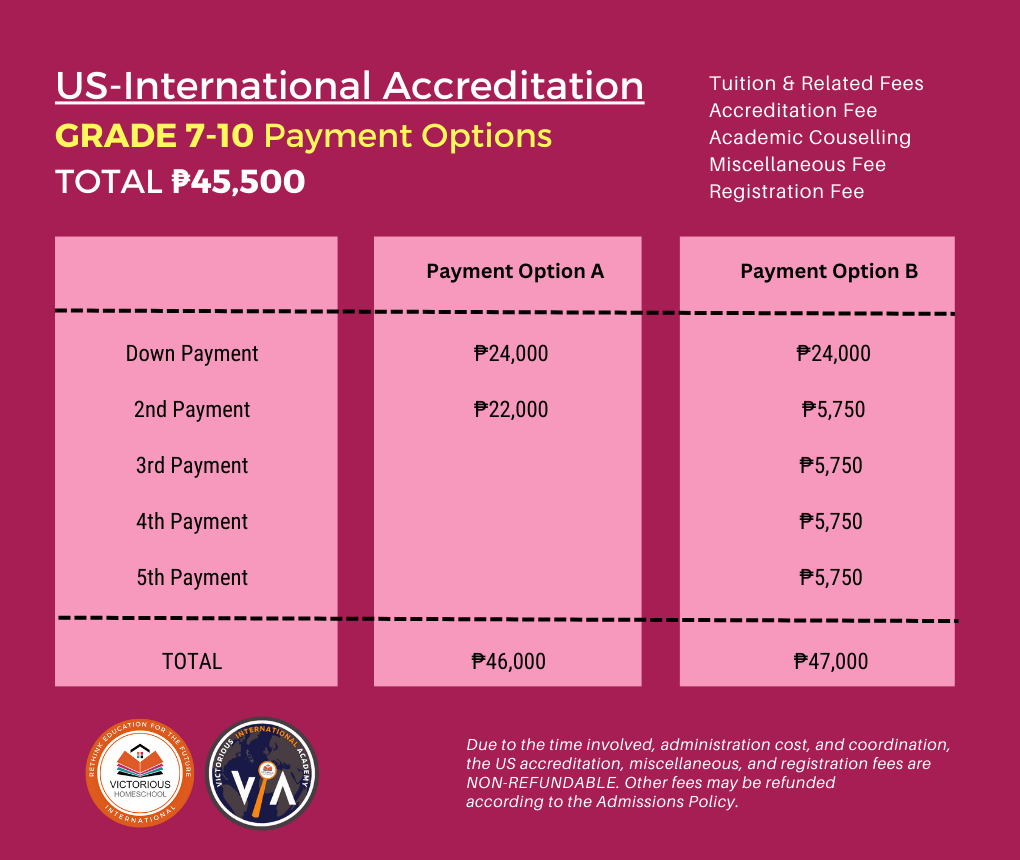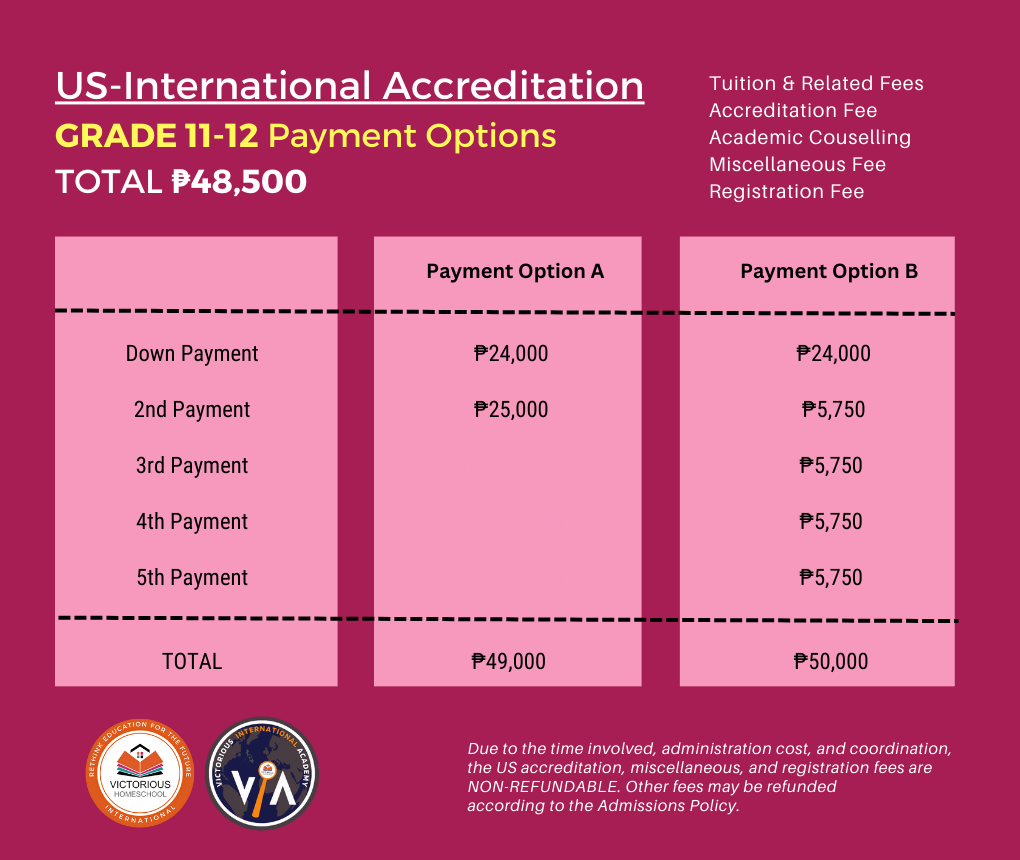 TUITION AND FEES FOR US+DEPED ENROLLMENT