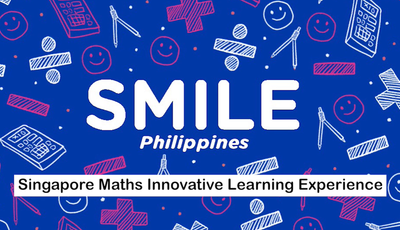 Learn Singapore Math From Home Through Cartoon Animation
Your child loves to watch cartoons? Why not let your child enjoy watching cartoons teaching Maths? See how the SMILE program does that as a great online learning resource – children learn while watching cartoons! Each and every cartoon video is structured with learning competencies using the Singapore Maths Method. Children today have a very different environment because of modern technology. Research has shown that children learn better when they are interested and engaged.
With the onslaught of COVID19, children of all nations stay home. DEPED has announced shortened School Year/ Learning Time and teaching methods cannot thrive like yesterday – such as maximizing textbooks for conceptual learning. Learning has no choice but to migrate from physical environment to the virtual medium.
We know how hard it is for parents to tutor kids at home, and Maths Curriculum and concepts are difficult for children to absorb. Victorious Homeschool, Online Edutechz and Sixclouds have come together to offer an affordable solution for learners to learn about Singapore Maths concepts and methods which are 95% aligned to The Philippines DEPED curriculum. Originally priced at more than Php10,000 (S$299) per student licence access, it is presently offered to us, Filipino homeschoolers, at 90% discount until December 2020.
Log in at
https://www.sixclouds.net/ignite-login
and use Promo Code "vh88" to enjoy this discount from the international retail price (S$299 per user) to S$28 or Php988 (through Credit/Debit cards/PayMaya/Paypal).
https://www.sixclouds.net/ignite-login
Promo Code: vh88
Build strong foundations in a program based on Singapore Maths learning methodology, which helps you understand concepts easily and build problem-solving prowess. Level up your child's knowledge, as your child progresses through different topics to gaining conceptual mastery. SMILE stands for Singapore Maths Innovative Learning Experience. It's really like a talking textbook! It comes with downloadable worksheets, exercises and quizzes. Watch our short snapshot video!
SMILE: The Talking Math Textbook
https://www.sixclouds.net/ignite-login
Promo Code: vh88
These are actual video lessons of what your child will experience with the SMILE Maths Program.
Learn About Volume (Example for Grade 2)
Learn About Fractions(Example for Grade 2)
Learn About Percentages (Example for Grade 5)
Learn About Bar / Block Models (Example for Grade 4)
Learn About Number Bonds (Example for Grade 1)
https://www.sixclouds.net/ignite-login
Promo Code: vh88