For Philippine accreditation, only schools with Government Recognition can offer Homeschooling Program based on the D.O. 001 s. 2022 issued by DepEd last January 21, 2002. Our Partner School has Government Recognition (DepEd Recognized) and Homeschooling Permit as well as membership and recognition from DepEd associations and PEAC Certification.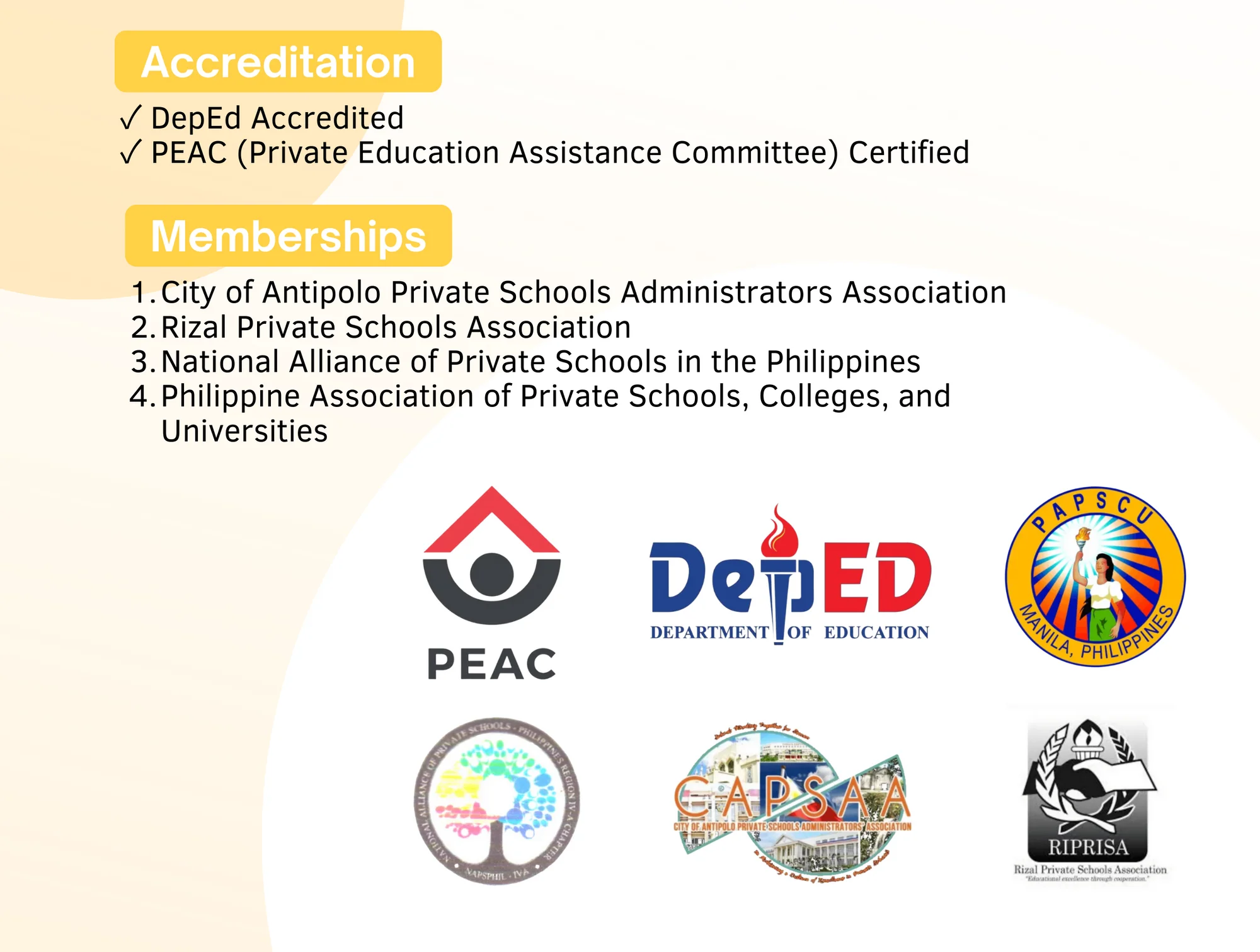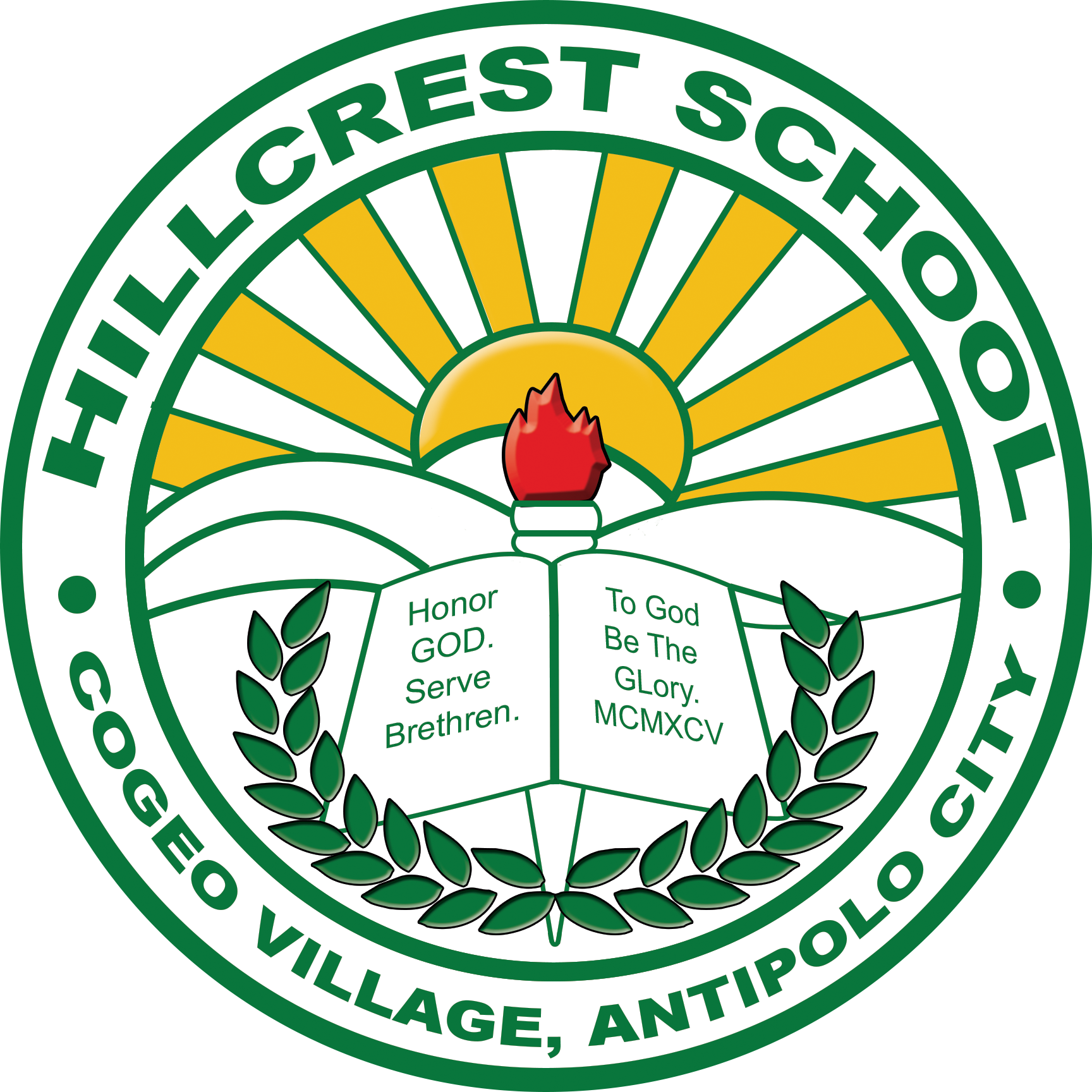 Hillcrest School of Antipolo (DepEd ID: 402892)
For US International accreditation, our US based Private School accrediting institution provides student credentials for home educated students. It is accredited by the National Association of Private Schools, which is a recognized accrediting agency by the United States Department of Education.
Support services include transcript preparation, academic record-keeping, and diploma issuance. Transcript preparation service includes course titles, grades, and credits earned. Diploma issuance service for students who complete their high school education through homeschooling is also offered. The diploma includes the student's name, date of graduation, and the signature of the academy's director, providing the student with an official credential that can be presented to colleges, universities, or employers.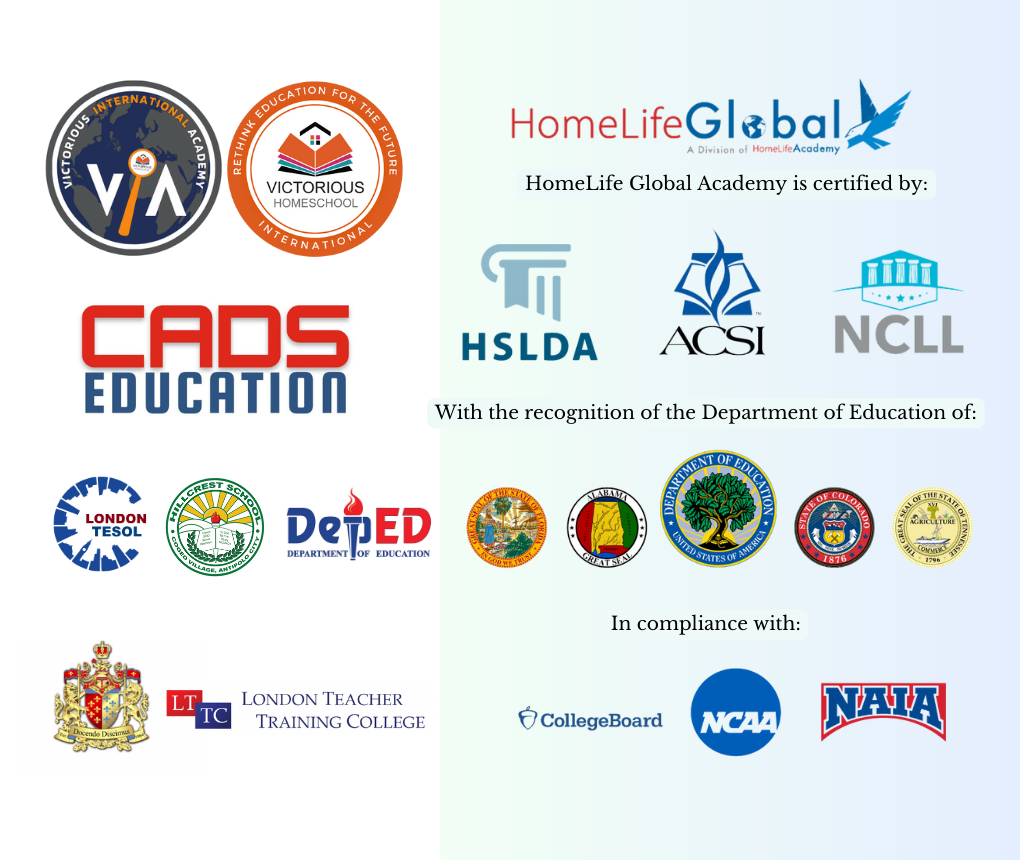 Our homeschooling support is simple, straightforward and responsive as we provide assistance in enrollment, Science-based parenting, Volt in classes, clubs, student workshops and other activities. We share research-based teaching and learning concepts, growth mindset and character formation, leadership opportunities, and academic guide for your children.